Additional Offerings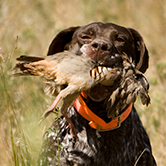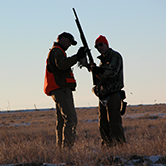 Members at The Bluffs are able to take advantage of additional offerings from the club such as Sponsored Hunts, Deer Hunts, access to Valhalla Bijou hunting grounds, and use of the Valhalla Kennels.
Contact Us for additional information!
Deer Hunts
All tags are draw only so get your applications in before April 1st.
$1000.00 per day hunt fee
5 days minimum
Rooms and meals are provided
50% deposit required at time of reservation
Members only
Guides provided on all hunts
Cancellation Policy:
All deer hunts canceled 30 days prior to will receive a full refund, minus a 10% booking charge. Any hunt canceled later than 30 days will be refunded only 50% of the total hunt package.
Valhalla Bijou Hunt Club Priviledges
All members have the right to hunt at Valhalla Bijou Hunt Club located in Bennett, Colorado. The cost will be equal to what any Valhalla member is paying at that time. If you choose to use your bird
allocation, you will be charged for one bagged bird for every bird released. Please visit the Valhalla Bijou site for additional information.
The club rules set by Valhalla apply to all members and guests.
RGG Outfitter's Guide Services
To get more information on the upcoming season go to https://www.rggoutfitters.com/ or contact Russell at [email protected]
All hunts are guided at the Bluffs (unit 99) or Basin (Unit 106) in eastern Colorado. Fully insured and licensed with professional guides.
Drawing through the Colorado Division of Wildlife is strongly encouraged. Trophy fees do apply.