Colorado's Finest Wingshooting Lodge.
A Wingshooter's Paradise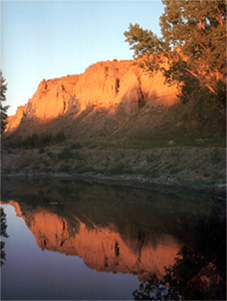 Forty miles east of Denver, a line of clay bluffs overlooks the tree-studded confluence of the Bijou creeks. Legend has that these low hills were a favored vantage point for roving bands of plains Indians scouting for game and watching for enemies. Certainly, the panorama is awesome. Colorado's front range is in easy view from our rise, the Pike's Peak on the south to Longs Peak on the north. These storied bluffs are the backdrops for perhaps the finest upland bird hunting club in the west, The Bluffs.
With private Memberships available to assure your enjoyment of over four thousand acres of upland bird habitat, with its very own lodge furnished and staffed with nothing but your satisfaction in mind. The Bluffs can host a variety of sponsored hunts without infringing on the rights of the membership; let us tailor a hunt package for you.
EMAIL
TheBluffsSue@aol.com
ADDRESS
76201 East 96th Avenue, Byers, CO, 80103