Category Archives:
Charter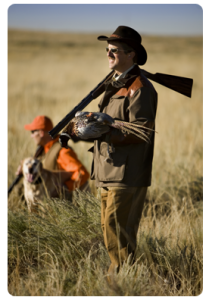 Charter members will pay a one-time initiation fee of $35,000 and $1,500 in annual dues. In return, Charter members will receive:
A liberal allocation of Shot Birds (150) per year
Seniority preference on field selection and use of the lodge
Access to the lodge for morning coffee and lunch
Use of the lodge for guest entertaining
Locker
Shooting vest and hat
A fixed rate of $18 for all birds shot beyond the allocation
Our intent is that Charter Members would have liberal access to the lodge and little or no additional fees beyond their annual dues for their individual hunting experience.
Charter Member Equity:
Charter Members will have 75% equity in their membership. In the event the Charter Member requests to leave the club, the membership is fully transferable to an approved New Charter Member, once the membership is full.
Successor Charter Members:
The Principles will approve the initial twenty-five Charter Members. Successor Charter Members must be approved by the Advisory Board, and will join the club membership as follows:
1.   Upon the death or resignation of a Charter Member, his Membership will be available for purchase by the most senior, Annual Member has been approved by the Advisory Board, or by any new member approved by the Advisory Board and the principles, if no present member desires to purchase the Charter Membership, always in the order of the placement of such person on the waiting list.
2.   At such time, and only at such time, as the Charter Membership, which becomes available under the preceding paragraph is purchased by a successor Charter Member, will the equity be paid to the retiring member or to his estate, as or, annual members and the Advisory Board may approve such others as for Charter Membership. This club manager shall maintain the list with priority established by date of entry of the proposed Charter Member's name.
Please call 303 822 8479 to request an application.
Charter Memberships are priced at $35,000 and subject to availability.
E-mail: [email protected]